News
​Acting General Manager of Tanzania Geothermal Development Company Limited (TGDC) Mathew Mwangomba, attended #AENCon.23 Renewable Energy Investment Conference in Addis Ababa, Ethiopia from 25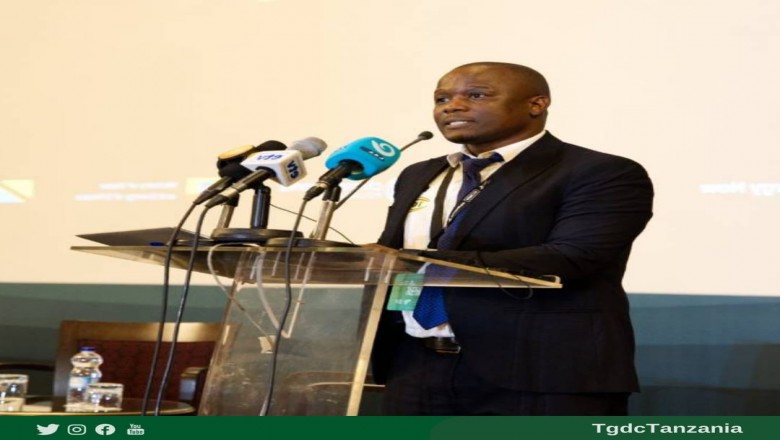 Acting General Manager of Tanzania Geothermal Development Company Limited (TGDC) Mathew Mwangomba, attended #AENCon.23 Renewable Energy Investment Conference in Addis Ababa, Ethiopia from 25-26 April 2023.
The main theme of the conference was:
fast-tracking Renewable Energy Investment in Ethiopia and Tanzania.
AENCon brings renewable energy investment opportunities in Africa to the global stage – offering a project-specific engagement with government representatives, international financial institutions, and private investors.
During the conference days, TGDC General Manager participated in presentations, panel discussions, and pre-scheduled 1-on-1 meetings to build relationships with potential geothermal investors.
Tanzania has 5000 MWe and 15,000 MWt potential if harnessed can contribute to the global decarbonization agenda through the availability of clean, affordable, and reliable energy for all.
TGDC We deserve clean energy.